The market and demand for serviced apartments in the UK are growing. With more and more professionals looking for stylish, inclusive places to stay while travelling for business, it stands to reason that there needs to be more companies offering luxury, high quality standards up and down the country. For landlords and property owners, hiring a serviced apartment company may be a great insight into appealing to a very specific market.
Serviced apartment companies like Cavendish Peaks manage properties in their entirety. The work of a host, landlord or property manager alone can already be complex. When considering servicing arrangements, however, there are multiple new contracts you need to balance.
Let's take a closer look at why setting up with a serviced accommodation company may help you reach the right people, no matter where you may set up.
All Paperwork Handled

One of the first and most obvious benefits to hiring a serviced apartment company lies in the lack of paperwork hassle. If you are just starting to set up serviced accommodation, you may already know that balancing and monitoring bookings and rent can be incredibly time consuming.
Servicing an apartment is more than just letting out a luxury space to a professional in search of a business hotel. It is a case of setting up concierge services, arranging deep cleaning, and making sure that all monies collect and transfer in a manner that parties expect.
Cavendish Peaks takes as much or as little control as you demand when it comes to servicing apartments. Whether you already have accommodation set up or if you are considering new opportunities, we will always be happy to help.
Promotions and Listings
Of course, hiring the support of an experienced serviced apartments business also means you will receive guidance and backing with promotions and marketing. Just as a landlord or property developer may rely on an estate agency to help market and promote their houses and apartments, Cavendish Peaks can offer a managed portfolio to serviced clients, too.
This means you can delegate all of the marketing concerns – from Airbnb management and other online listings to complete inventory control – to our team. We understand that serviced apartment owners will often have to attend to their own daily pressures and concerns. Managing a serviced apartment can be a full time job, especially when it comes to promotions and making sure that their property remains up to standard.
This means that you can be sure our team of experts will reach out to relevant, receptive markets for professionals who want and need to book into luxury stays. If you are unsure where to start when it comes to reaching out to the right people who may be interested in your accommodation, it makes perfect sense to ask for help from leading apartment property management companies in your area.
Maintaining That Luxury Look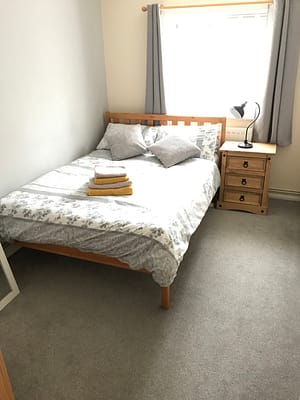 If there is one element that runs common across all serviced apartments and accommodation, it is that professionals expect a luxury standard.
Whether they are staying for one night or several, a serviced apartment is designed to offer maximum comfort and opulence, as well as complete peace of mind. Clients and professionals will pay for the privilege of the finest furnishings, city views, and convenient links into their chosen locales.
Serviced apartment companies like Cavendish Peaks, with years of experience in the trade, understand what luxury guests will be looking for. This means that there needs to be a meticulous eye for detail in the upkeep of an apartment, not just in ensuring that all the relevant paperwork is filed.
Once again, this is another pressure that many apartment owners will gladly do without. Therefore, it again makes sense to reach out to a serviced accommodation company who can set up long-term plans to keep your guests satisfied.
Contact Us Now
Are you interested in taking your serviced accommodation to the next level? Make sure to reach out to the team at Cavendish Peaks for more information. You can be as involved as you'd like, and we even offer a remote property management service so we can offer our service to the whole of the UK.
Please either contact us directly through our online form, or call us for a quick, free consultation. Call 0114 437 2473 to speak to our team. Let us help you find the long-term relief and growth opportunities you deserve.
https://mljolp20ic9f.i.optimole.com/w:auto/h:auto/q:mauto/ig:avif/f:best/https://cavendishpeaks.com/wp-content/uploads/2021/02/front-room-serviced-accomodation-management-sheffield.jpg
700
1027
Fran
https://cavendishpeaks.com/wp-content/uploads/2019/06/cptnr2.png
Fran
2021-02-03 14:33:22
2021-02-03 14:33:22
Why Use a Serviced Apartment Company?