For property owners and developers up and down the UK, Airbnb has proven to be an amazing resource. It's never been easier for people to search for open homes and apartments that they can simply book into and arrive at with very short notice. Great for business, holiday breaks and more, there are plenty of reasons why the app is such a big deal. It's also a good reason why any developer worth their salt should look for the best Airbnb management company around!
At Cavendish Peaks, we are proud to offer complete management of Airbnb properties, offering as much or as little oversight as you demand. Managing a listing on the app may seem simple enough, but if letting a property is only your secondary line of income, it can be tricky to balance everyday life and other commitments.
Let's take a closer look at why hiring the best Airbnb management service just makes sense as a property owner in the UK.
Property Preparation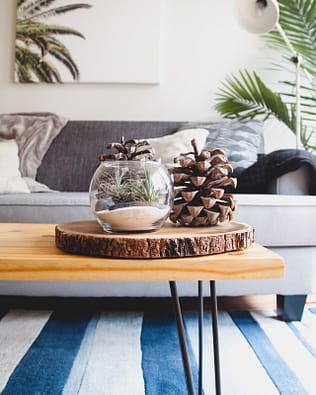 Preparing Airbnb properties correctly is vital. This is especially the case in a post COVID-19 world, where exceptional hygiene and meticulous standards will be expected by all of your potential guests. Just as you would list a holiday home through a private estate agency or otherwise, Airbnb demands that you put your best home forward.
At Cavendish Peaks, we will meticulously manage your property so that it is Airbnb ready. We will help you to meet all of the app's expectations, so you tick all of the relevant boxes. What's more, we will help you to balance your property over time, so that you can be sure your guests always get that fantastic holiday or business breakaway standard.
Preparing a property for Airbnb renters is more than just giving things a quick clean and a vacuum. This is an app where users vote with their experiences, clear for all to see. Therefore, offering the best possible service really should be at the top of your agenda.
Guest Support
If you are unable to attend to guests physically or manually yourself, then it makes sense to ask for help from the best Airbnb management company in your local area. The team at Cavendish Peaks will ensure that guest concerns and queries are met and attended to.
Essentially, we offer a helpful midpoint of interaction between you and any potential guests. This means that you can rely on us to address queries and to keep you up to speed on everything that they expect from you as property letters and owners.
Supporting your guests can be difficult if you are new to letting through Airbnb. That's why it really will not hurt to reach out to experienced holiday or business property lettings experts for advice. Consider us your midpoint concierges, helping all parties in the Airbnb chain.
Maximising Your Investment
All in all, the purpose of the best Airbnb management service is to ensure that you are making the most of your property investment. The success of your Airbnb rental depends just as much on the standard of service you offer just as much as it does the actual style and position of your let. People who rent through Airbnb expect their properties to offer exactly what they are looking for.
This means you may need the help of an Airbnb management team who can help you keep your listings clear, concise, and on-message. Our experts will even help to check guests in and out, handle feedback, and help you to resolve any concerns.
Crucially, managing an Airbnb on your own means that you are juggling a lot of different plates. Why take on all of that work yourself?
Many Airbnb property owners choose a management service as it means that they have more time to actively manage their portfolios and to continue building investments. Naturally, you want to ensure that all of your guests receive a spectacular service and standard of care. However, if you are spread fairly thin, that isn't always going to be easy to attend to day after day.
Hire the Team
Cavendish Peaks is here to act as the best Airbnb management service on your behalf. Whether you need help preparing a property for Airbnb, or if you'd like to make sure that your customer demands are always met on an autonomous basis, there is absolutely no harm in delegating.
For the best Airbnb management company with reliable and honest advice, contact Cavendish Peaks now to set up a plan of action – call us on 0114 437 2473, or email info@cavendishpeaks.com.
https://mljolp20ic9f.i.optimole.com/w:auto/h:auto/q:mauto/ig:avif/f:best/https://cavendishpeaks.com/wp-content/uploads/2020/10/francesca-tosolini-tHkJAMcO3QE-unsplash-scaled.jpg
1707
2560
Fran
https://cavendishpeaks.com/wp-content/uploads/2019/06/cptnr2.png
Fran
2021-03-04 16:07:35
2021-03-04 16:07:35
Looking for the Best Airbnb Management Company?